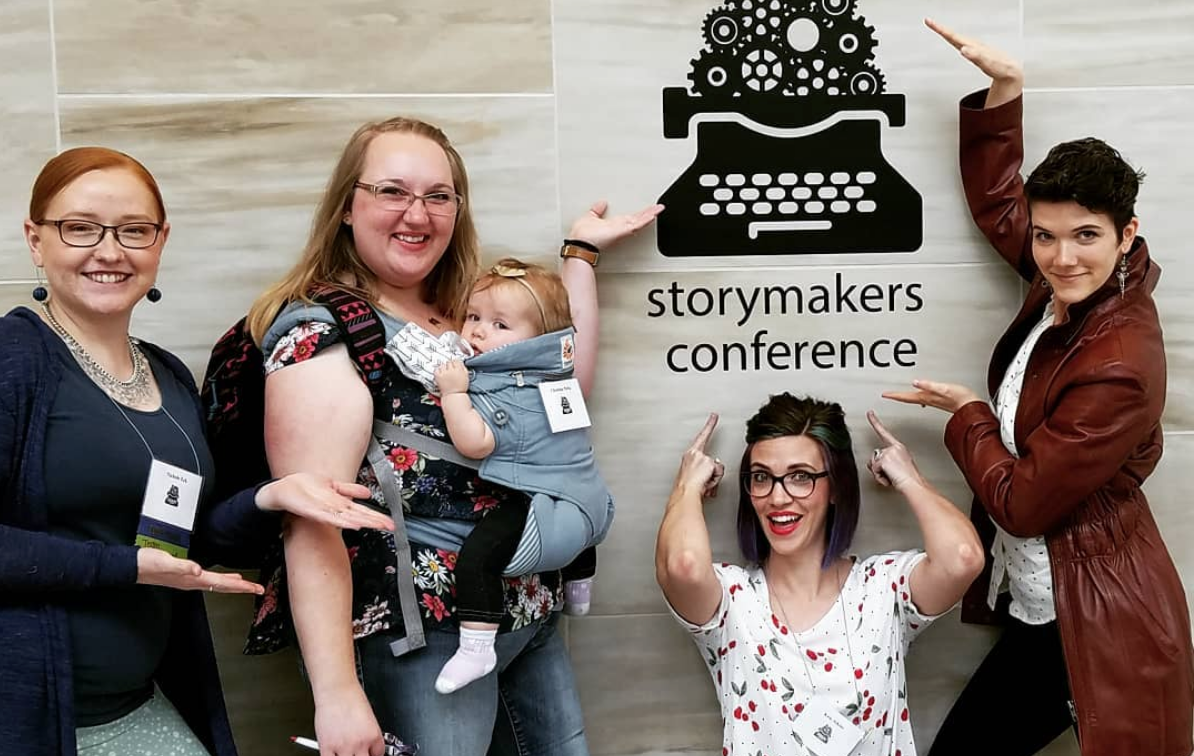 Okay kids, I'm back from the Storymakers 2018 writing conference, and it's time for a play-by-play.
First, Christina Parks came ten days before the shindig. She's one of my best buddies (and one of the best writers I know). This year was extra special because she brought her five year-old daughter and 10 month-old daughter. We even hung out with our buddy Kris Atkins and her kids in Denver, and stayed overnight. It was a lot of kids! Much fun was had. Driving to and from Denver, I started reading I Feel Bad About My Neck out loud to Christina and it made the time fly. Christina and I happen to have the same *exact* palate, so we made a lot of freakishly delicious food. I made carrot cake that lasted all of two-and-a-half days. She even made meat pasties for the family one night, and let the kids roll out their own dough.
Storymakers is a writing conference in Provo, Utah. On the drive up, we had Christina's two little girls in the car and they were COMPLETE ANGELS. Her baby literally did not cry until about 20 minutes before we arrived at the hotel. Her five year-old stayed with "grandma" during the conference, but Angel Baby stayed with us. With all the stresses of plane flights, long car trips, strange houses, weird hotels, and new people, this kid took it all in stride and amazed us all. Spending time with her was one of the highlights of the trip. Though one thing I often say about babies, is that having a good baby is like having a good bull. Even when they're good, they're still a lot to handle, and I was so proud of Christina for going to Storymakers regardless of the additional challenge.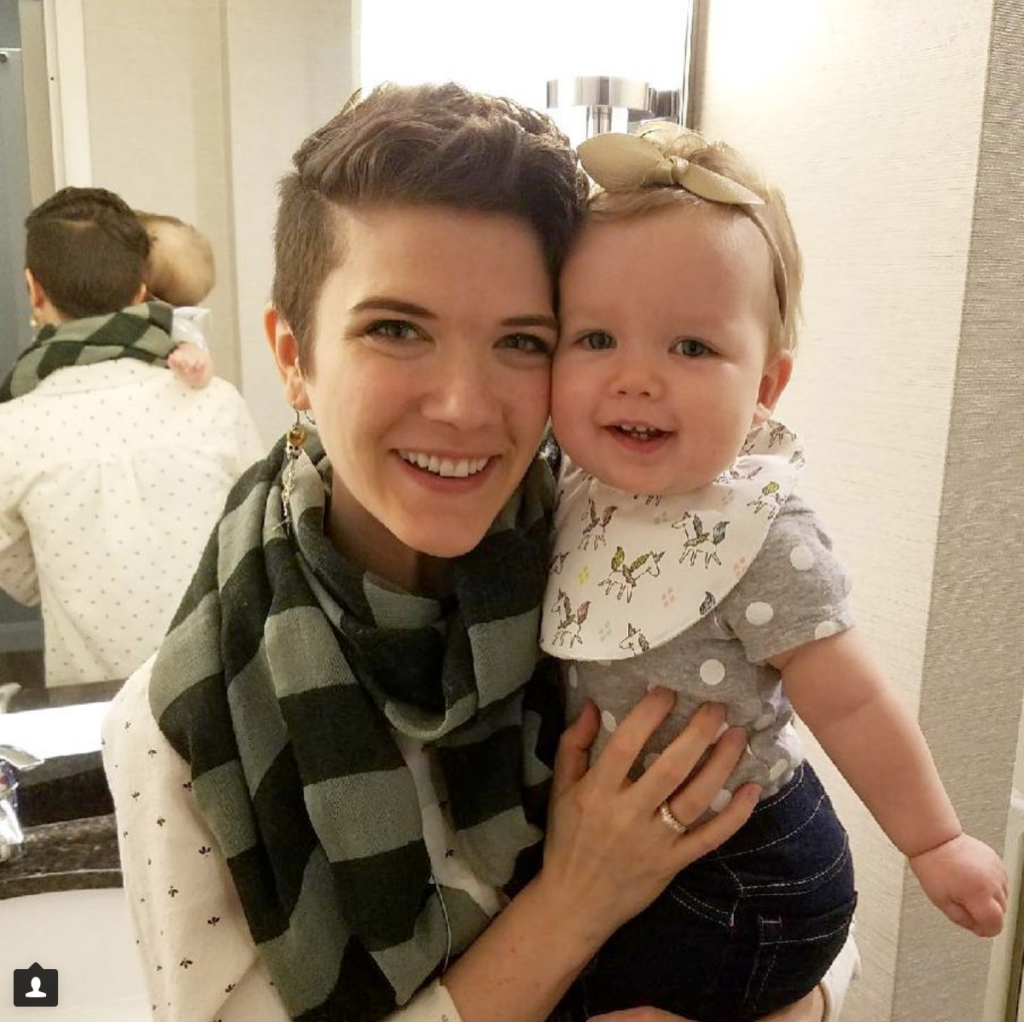 On Wednesday, we went to the Austen Tea Party, a regency-themed get-together for historical or semi-historical writers. This year we were allowed to break from convention and wear anything from any decade. I wore my Moroccan kaftan, Christina wore a regency dress she made herself, and Kris dressed up like a 90s rocker chick. You know what though? I like our pictures from two years ago better, and I never got much of a chance to share those, so that's going here, hahaha.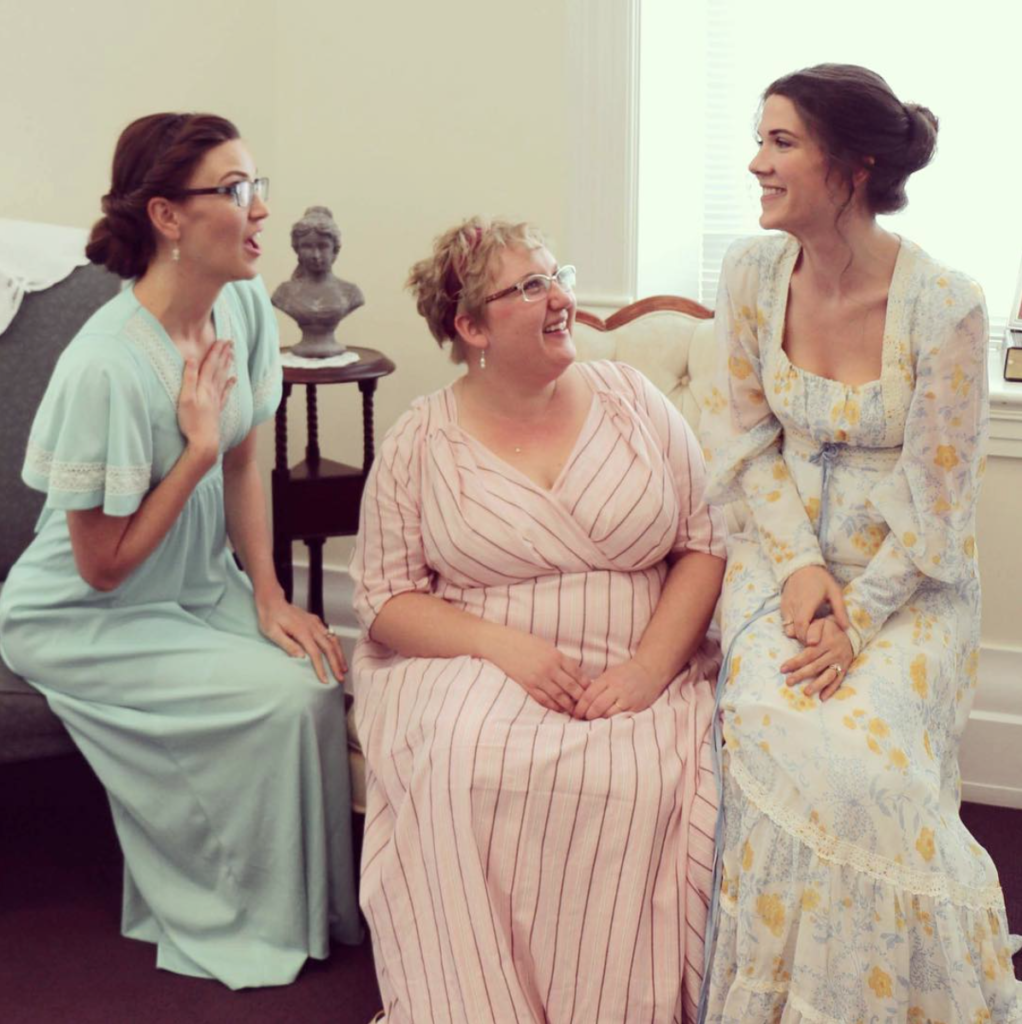 The next day, Kris went up to Salt Lake to visit family and Christina and I spent the morning walking Provo, visiting the temple grounds, and stuffing ourselves on Belgian frites and Hruska's Kaloches. Those little things are like heaven wrapped in a cloud. The sausage and gravy is my favorite. We went there again before we left so Kris wouldn't miss out.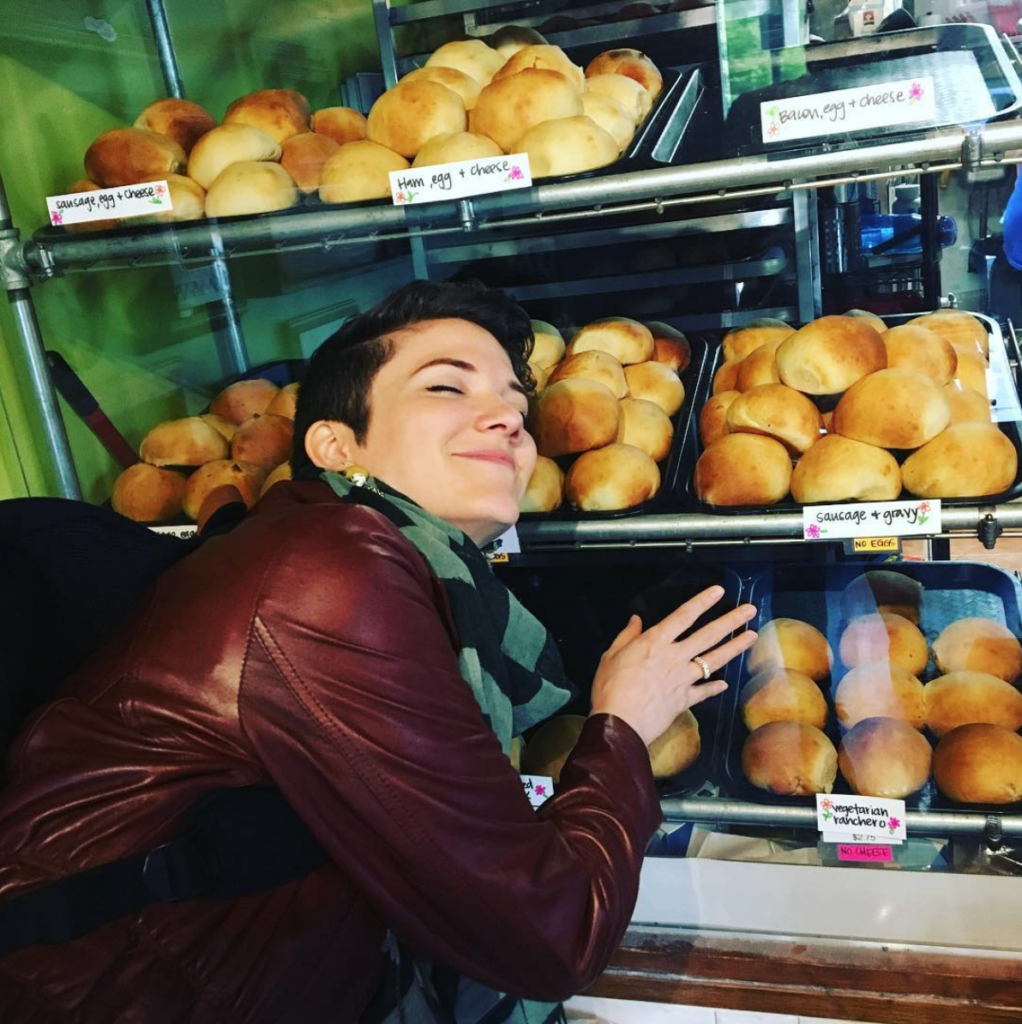 On the first day of Storymakers we went to a three-hour intensive on social media. You can thank that class for me resurrecting the blog, since the instructor asked us to send her a link to three blog posts a month or so ago and at the time I didn't have any. The class was actually really amazing and informative–something that's hard to do with any social media class these days. One of the best takeaways was the idea of just focusing on something. Not trying to create an account everywhere, but really finding where you feel most comfortable and rocking that. I think YouTube + this blog are going to be my focus from here on out. So now I have to resurrect my YouTube channel…
Oh, and we wore matching shirts. Christina made them. Christina was kind of the woman-of-the-hour every hour that week. She knows how to make it happen.
Shannon Hale was the keynote speaker at the conference. When I came home and showed my son pictures, he said he wished he was there and that he thought the Princess in Black was really cool and it wasn't fair I got to meet the author. I told him her big speech at dinner was about how there were no boy books or girl books, but just books for people, and he yelled "That's right!!!" So apparently I'm doing something right.
We also had classes by awesome authors like Sarah Eden and Dan Wells. Dan's class was really weird for me because I listen to him talk on the podcast Writing Excuses almost every day (they update once a week, but I listen to reruns), and getting to learn from him in real life was an amazing experience.
I also got to take a class from Charlie Holmberg, and lucky me, when I finally got the courage to ask her for a picture, she just happened to be with Adam Berg from Studio C. Whaaaaaaat?!
Another fun part of the conference was pitching my book to an editor. This is me right before my pitch: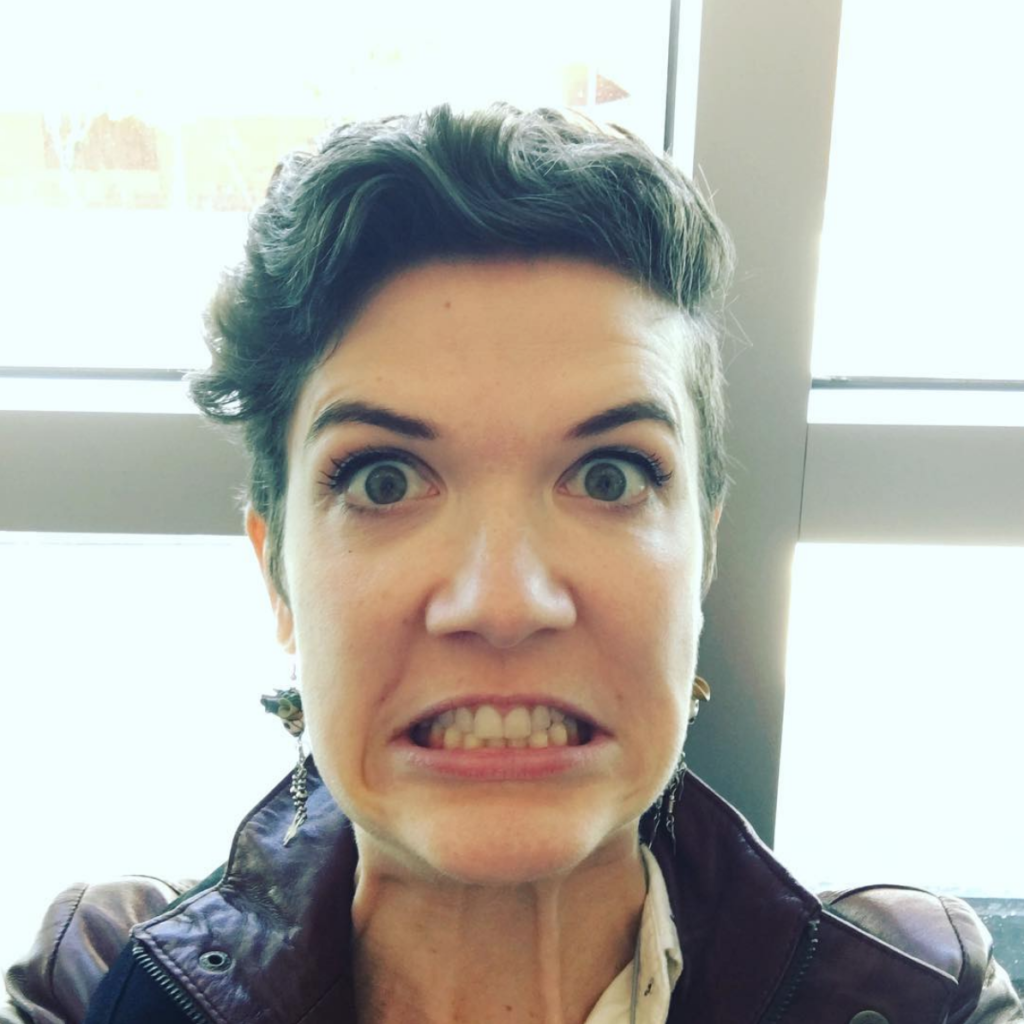 Hahaha, I'm actually just kidding around. To be totally honest, I wasn't super nervous about this pitch at all. I see pitches as an opportunity to fine-tune my concept and make some great contacts in the industry. This pitch also included a query and first page critique. The editor actually thought both my query and first page were really solid and didn't have any suggestions, but I got some great feedback about what was working. We had a little bit of extra time, so he asked me if there was anything else I wanted to talk about. I ended up telling him about some of my short stories, even though he doesn't rep them, but just for fun. He got really excited about the concept for "Satellite" and wanted me to send him a link so he could read it when it finds a home.
After the conference, our whole trio + Christina's husband went to see Hamilton! Again, it was Christina with the hookups. She jumped on this whole thing months ago and had all four of us coordinate our attacks the moment the tickets went on sale. This woman knows how to make it happen.
The show was a revelation. I know everyone says this production is a work of genius, but it really is. It deserves the reputation it has. The talent was totally overwhelming, and there was so much to take away from it and think about later. I loved it so much.
And that was a wrap! Christina and her family stayed for some extra time with family in Utah, and Kris and I drove home. On the way back to Colorado we brainstormed an entire book together.
When I got home, I finally got Satellite on submission. Since then I've outlined plans for two more short stories. Storymakers is fantastic for so many reasons. The classes, the speakers, the friends, the professionals…but I underlying it all and making it magical is an incredible surge of creative energy. My fire is rekindled for another year. I'm home. I'm writing.
And I'm not going to miss my shot.
Christine